A three (3) man team from the National Universities Commission (NUC) on Wednesday, October 21, 2021 paid a working visit to Kingsley Ozumba (KO) Mbadiwe University (KOMU) Ogboko in discharge of her statutory functions as the apex Regulatory Agency.
In her speech during the courtesy call on University Management, the Team Leader, Prof. Abigail Osuafor disclosed that the purpose of the visit was to evaluate Students Support Facilities and Services of the University. The exercise according to her was in line with the efforts of NUC to encourage and ensure continuous improvement in the performance and compliance of all Universities to NUC's guidelines on the provision of quality support facilities and services for students in Nigerian Universities.
The team was expected to assess the following facilities and support services, Campus environment, Accommodation in halls of residence, Admissions, Examinations and Release of Results, Library Services and Health Services.
In his welcome response, the Vice Chancellor, Prof. Ikechukwu N.S Dozie on behalf of the Visitor, Governor Hope Uzodimma, Staff and Students of KO Mbadiwe University welcomed the Team to the University. He commended the Executive Secretary of NUC, Professor Abubakar Rasheed on his firm commitment towards the discharge of the regulatory functions of the Commission and expressed deep gratitude to the recognition accorded KO Mbadiwe University as the 42nd State University in Nigeria and 143rd in the Nigerian University System. He described the visit as a very welcome development underscoring the recent recognition of KO Mbadiwe University by NUC and assured them of maximum cooperation by Management in the conduct of the assessment exercise.
The Vice Chancellor further reiterated that this visit was in line with his determination to drive the accelerated transformation of K.O Mbadiwe University to a world class institution as envisioned by his Eleven (11) Point Strategic Goals of Action which addresses holistically all aspects of University endeavour including the welfare and wellbeing of students.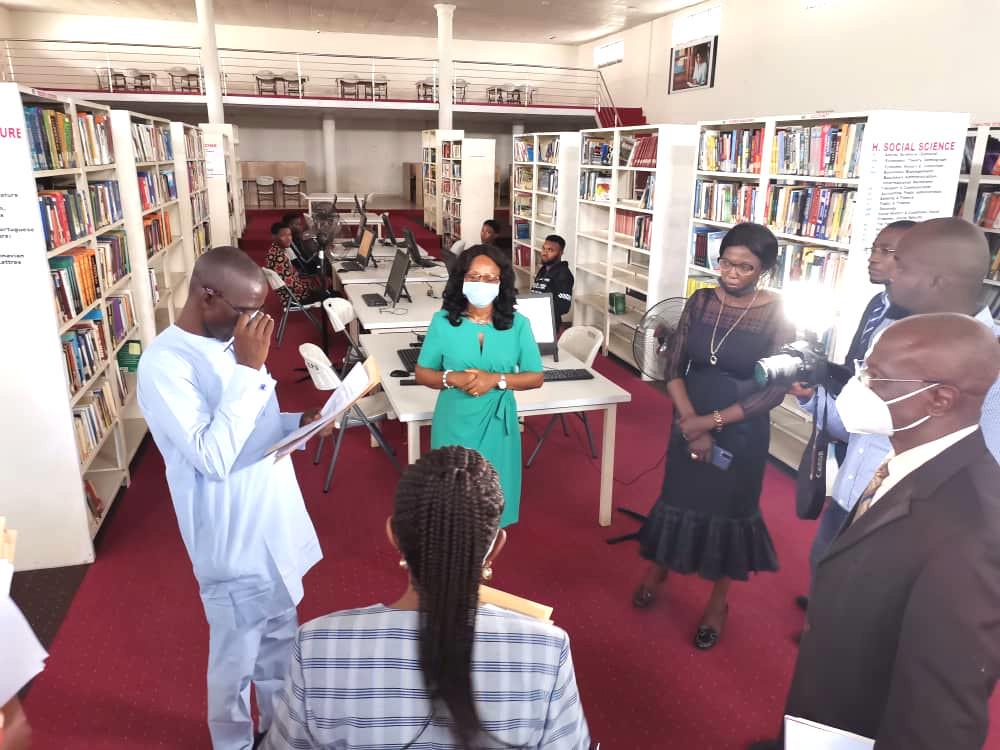 Prof Dozie commended the Governor and Visitor to the University, His Excellency Senator Hope Uzodimma for unstinted support to the university and the Management Team for working hard to prepare the University for the NUC Assessment Visit. Finally, the Vice-Chancellor assured the NUC Team that the University will correct any deficiencies associated with the assessment of Students Support Facilities and Services.