The Industrial Trust Fund (ITF), a Federal Government Agency saddled with the responsibility of providing Direct Training, Vocational and Apprentice Training, Research and Consultancy Services, Productivity Improvement, and Reimbursement of 50% training contribution paid by employers of labour registered with it, had on Wednesday, July 20, 2022, officially inaugurated the SIWES Unit at the Kingsley Ozumba Mbadiwe University Ideato.
The ITF Area Manager Owerri, Engr. Jonathan Nwaeke said the Agency which administers SIWES programmes was established by Degree 47 of 1971.
In her address, the Representative of the ITF Area Manager, Mrs. Ifeyinwa Ugoji, who was accompanied by the SIWES Coordinator, Mrs. Nnabuihe Rosemary said they were at the University Campus to sensitize the SIWES staff on what was expected of them for effective implementation of SIWES activities in the University. And she promised that ITF will visit the university again to conduct an orientation exercise for the students participating in the SIWES programme.
The Vice-Chancellor of the Kingsley Ozumba Mbadiwe University Ideato, Prof. I.N.S Dozie, represented by the Deputy Vice-Chancellor, Prof. A.C. Onyeka welcomed the ITF staff to KOMU. He described their visit as timely and a confirmation that the application made by the university to the National Universities Commission (NUC) for inclusion in the ITF SIWES programme is receiving due attention. The Vice-Chancellor expressed delight that KOMU is now integrated into ITF programmes and its SIWES scheme.
In a vote of thanks, the University SIWES Director, Prof. I. S. Iwueze thanked the Vice-Chancellor for making it possible for the establishment of the SIWES programme in the University. Furthermore, he expressed deep gratitude to the ITF for the One (1) Day Sensitization Workshop for staff of the University. Prof. Iwueze showed happiness that the training had given the staff a new experience for successful implementation of the SWES programme in the university.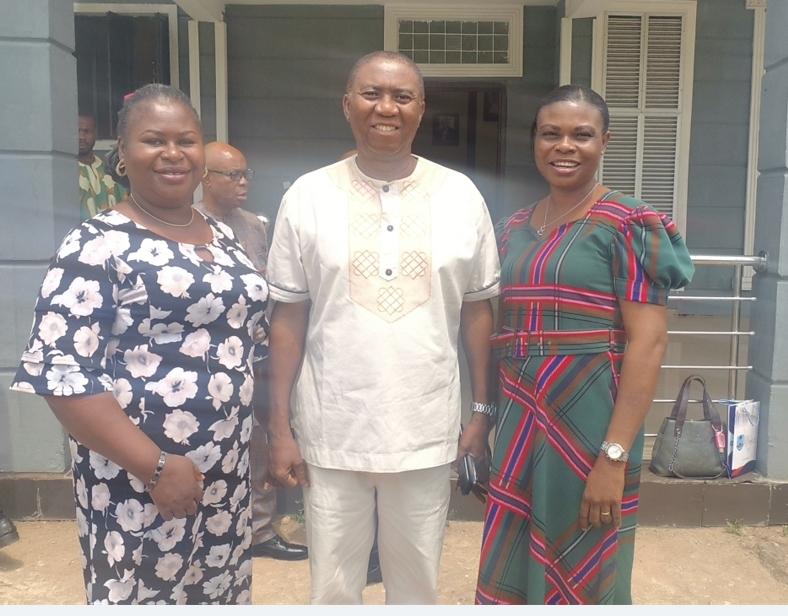 Story by: Hippo Anyaehie Nwachukwu PR Unit.