On Thursday, 25th May, 2023, the staff, and students of the Department of Linguistics at Kingsley Ozumba Mbadiwe University (KOMU) embarked on a transformative visit to the Special Education School of the Blind in Afara-Ukwu, Umuahia, Abia State. Led by the esteemed Prof. F.N. Chukwukere, the Dean of the Faculty of Arts, this visit was not merely a fulfilment of academic requirements for the course LIN 107 (Introduction to Braille System) but an embodiment of KOMU's commitment to inclusivity and the holistic development of its students. Prof. Chukwukere, an exemplary figure in the Linguistics field, played an instrumental role in leading the students on this eye-opening academic excursion.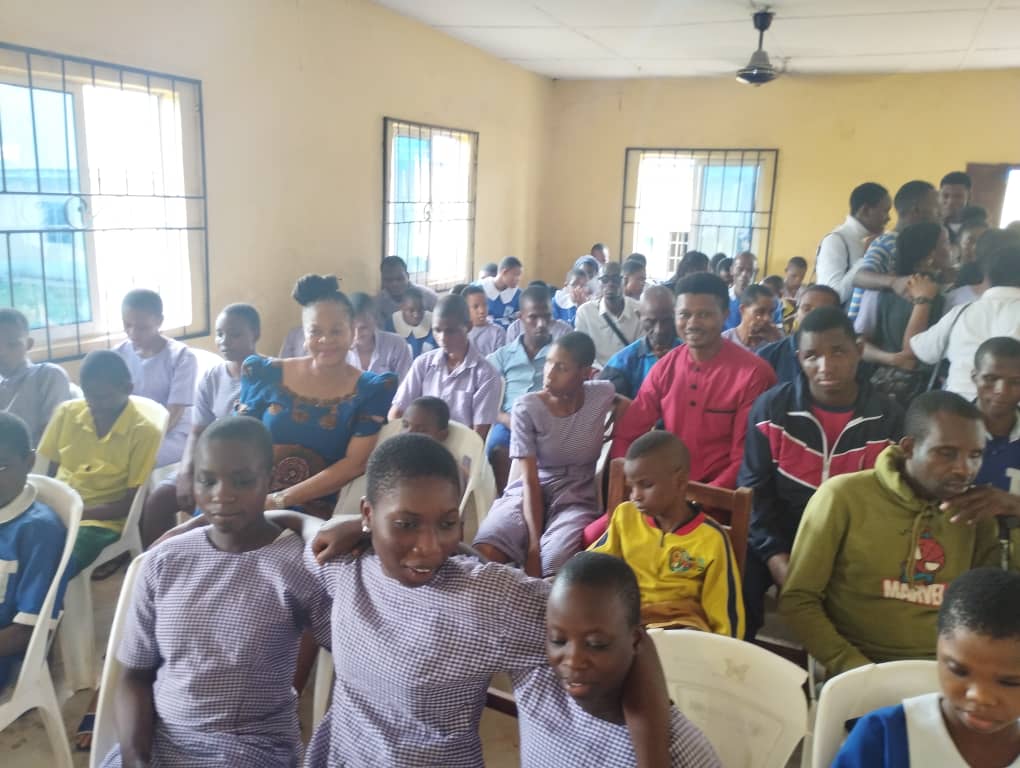 As the doors of the School of the Blind opened, the KOMU Linguistics students entered a world where touch and sound prevailed over sight. They were greeted by a community where visual impairment was not a hindrance but rather a catalyst for exceptional academic achievement and personal growth. The Linguistics students, armed with their theoretical knowledge gained through coursework at KOMU, were eager to apply their skills and delve deeper into the intricacies of the Braille system.
Under the guidance of Prof. Chukwukere and one non-blind staff member of the School of the Blind, the Linguistics students engaged in dynamic lectures and discussions, eagerly exchanging ideas with their visually impaired counterparts. This event further reinforced the commitment of KOMU to practical, hands-on learning experiences.
The visit to the School of the Blind not only broadened the horizons of the Linguistics students but also instilled in them a deeper appreciation for inclusivity and the transformative power of education. As the Linguistics students bade farewell to the School of the Blind, they carried with them the teachings and experiences that will shape their future endeavours.
Reflecting on the excursion, Prof. Chukwukere expressed her gratitude to the Vice-Chancellor for the opportunity to lead the Linguistics students on this journey of discovery. She commended the students for their active participation and genuine interest in the blind community. In an emotive disposition, Prof. Chukwukere said it was quite pathetic discovering five siblings of same parents from Ngor Okpala Local Government Area of Imo State, who became blind each immediately after clocking the age of four. Aside this she said, every member of the community including the School Principal and the Youth Corps members were blind but apparently exhibited high proficiency in communication.
It is notable that K.O. Mbadiwe University, under the guidance of Prof. Ikechukwu N.S. Dozie, continues to blaze the trail of excellence and scholarship, encouraging students to explore diverse perspectives and engage with communities beyond the confines of their classrooms. It is the expectation of University Management that this excursion would be a catalyst for further meaningful interactions/collaborations aimed at fostering of a more inclusive society.