The Vice-chancellor, Professor Ikechukwu Nosike Simplicius Dozie, his wife, Dr Mrs Chinonso Patricia Dozie, other family members, DVC, Professor Aloy Onyeka, other Principal Officers, Staff, Students and Friends of KO Mbadiwe University, KOMU were on Friday November 19 2021 in a solemn appearance participated in the first KOMU Ecumenical Thanksgiving Service that took place at the University's Senate Chamber.
A high point of the event was unveiling of the Vice-chancellor's Eleven Point Strategic Goals toward accelerating progress of the University to a World-Class Status.
The Thanksgiving Service was conducted by seven Officiating Priests who prayed for His Excellency, Distinguished Senator Hope Uzodimma, the Executive Governor Imo State, VC and his family, Principal Officers, Staff, Students, Host Communities and Friends of KOMU.
In his note of appreciation, Professor Dozie who spoke of his least expectation that one day he would be appointed Vice-Chancellor KOMU, eulogized the Visitor to the University for finding him worthy to serve. He also thanked his wife, DVC, Registrar other Staff for supporting him as he celebrated six months anniversary as the University Vice-Chancellor KOMU.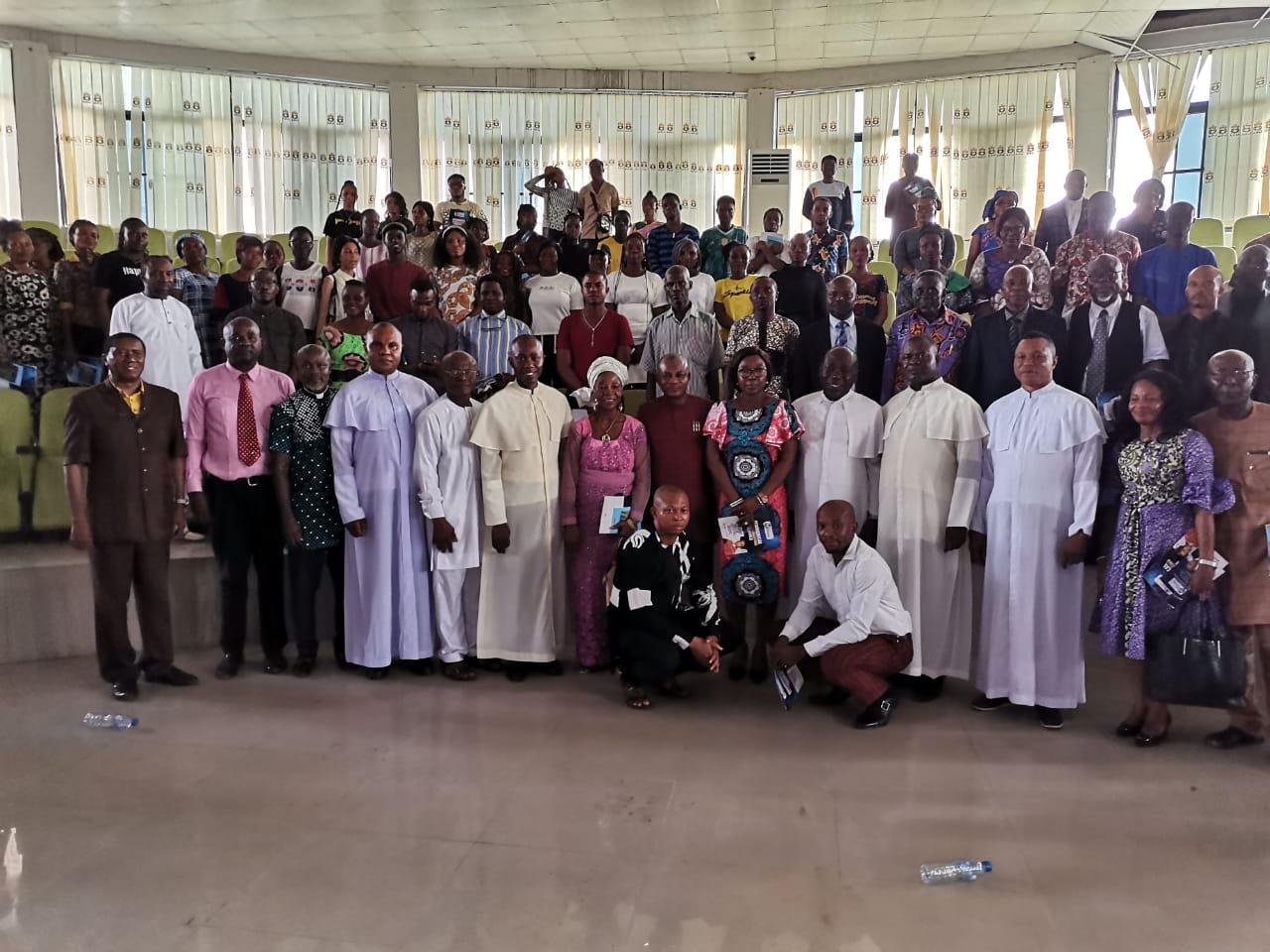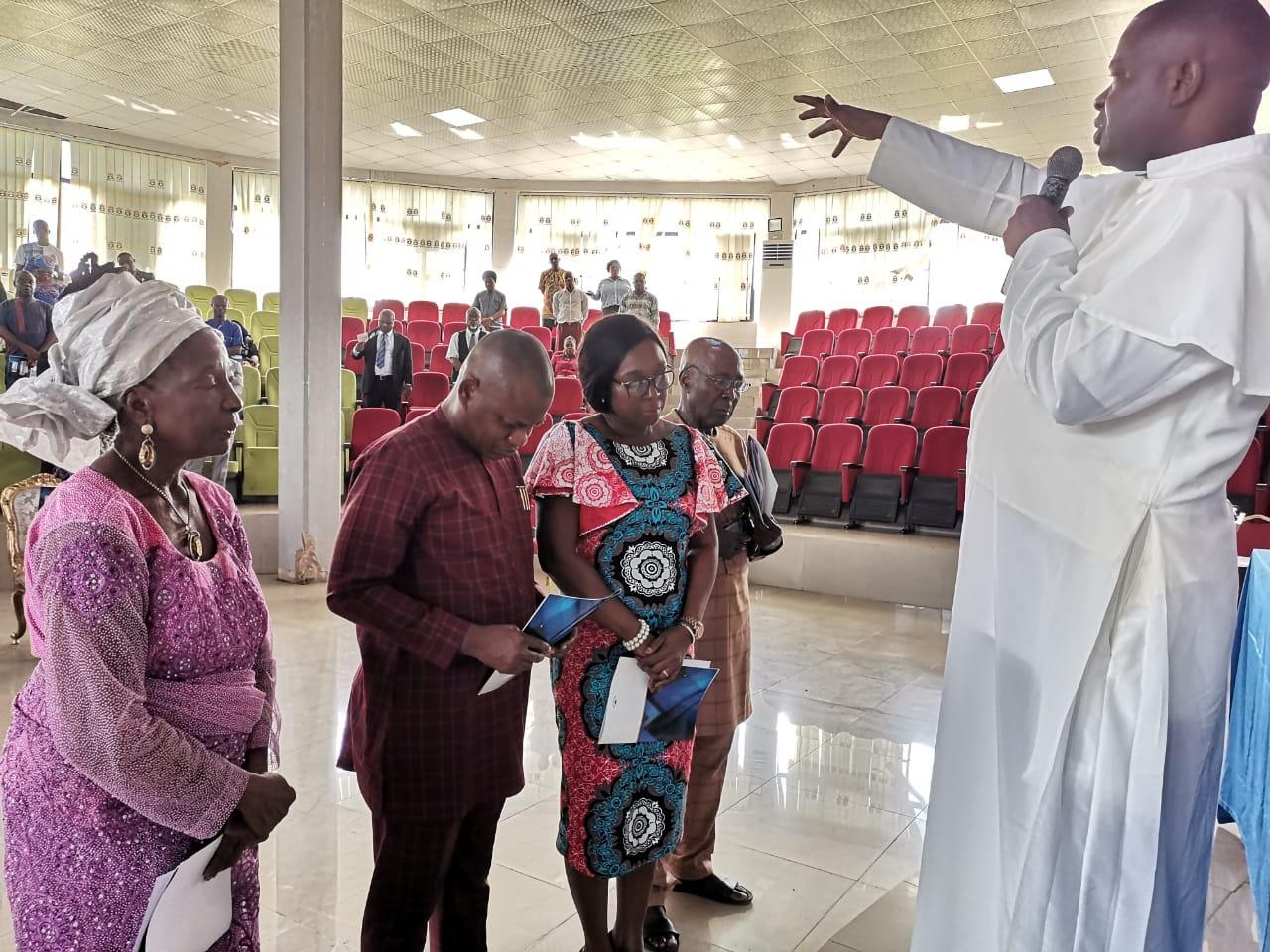 //Hippo Anyaehie Nwachukwu
Ag. PRO KOMU.