The Hon. Commissioner for Education, Prof. JohnCliff Nwadike and the Special Adviser (SA) K.O. Mbadiwe University, Chief Bona Nwoke Dike paid a one-day visit to the university on Thursday, June 1, 2023. The visit primarily was to induct a brand-new tractor bought by the Management of the University and to assess the state of facilities. The Vice-Chancellor, Professor Ikechukwu Dozie in a brief remark welcomed both officials to the university. He congratulated them and commended Gov. Uzodimma for their appointments in the Shared Prosperity Administration of the Imo State Government.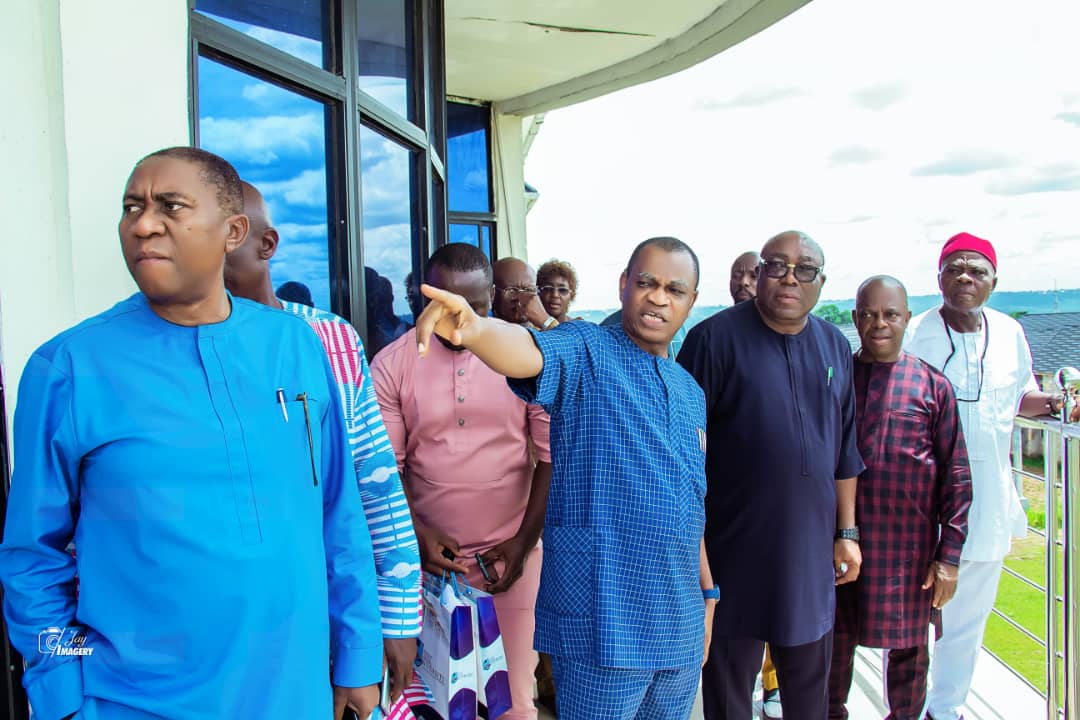 He briefed the officials on some of the modest achievements of his administration including the successful transition from EPU to KOMU, stable academic calendar with the university about to commence the second semester of the 2022/23 academic session, accreditation of all mature programmes, development of a virtual classroom for e-learning, the commencement of SIWES and JUPEB programmes, introduction of three (3)-new programmes in Architecture, Estate Management and Biology, graduation of the first batch of students etc.
The VC also briefed the officials about future plans of the university including preparations for NYSC mobilization of pioneer graduates, planning the 1st Convocation ceremony with the approval of the Visitor and preparations for NUC repeat Resources assessment of the programmes namely Law, Nursing Science, Medical Laboratory Science, Information Technology, Cyber Security, Forensic Science and Software Engineering and new Resource assessment for Public Health, Environmental Health and Maritime Management Technology.
In their responses, both officials commended the University Management for their dedication/commitment, courage, sacrifice and tenacity which gave rise to the modest achievements made within a short period of time. They promised to brief The Visitor and His Excellency, Senator Hope Uzodimma on some of the challenges facing the institution. They urged Management to remain focused on achieving the objectives of the establishment of the university.
The highpoint of the visit was the induction of a brand-new tractor, FarmTrac, bought by University Management for environmental and agricultural purposes. The Commissioner expressed deep joy that Management could achieve such a feat with her monthly imprest. He urged them to continue to be prudent in the management of resources to create more positive and sustainable impacts. This ceremony was followed by a tour of selected facilities in the institution.